Today I'll show you 4 simple plant based recipes for diabetes you can prepare in just 5 to 10 minutes.
You will learn how to make a quick diabetes friendly salad, a plant based hot beverage for diabetics, a 5-minute side you can prepare with yogurt and a flatbread to go with it.
By the way, if you have not done it yet, first try these Plant-Based Recipes for Diabetes (Breakfast, lunch and breakfast) .
Let's check the salad dish first…
Black Beans and Avacado Salad
This is a very simple, delicious and filling recipe for diabetics and even those who have normal blood sugar level.
The best part is, it can be prepared in about 5-7 minutes max.
INGREDIENTS
1 cup black bean (cooked or canned)
¾ tsp salt
¼ cup chopped red bell pepper
¼ cup scallions or onions
½ cup tomato diced
¼ cup chopped cilantro
1 cup avocado chopped
1 tsp lemon juice
1 tbsp finely chopped jalapeño (or any variety of green chilies depending your taste).
PROCESS

1. First, cook the black bean with ½ tsp salt. Drain the excess water after cooking. Alternatively you can use 16 oz canned black beans. If you are using canned black bean, squeeze a lemon in it. Rinse and drain all water.
2. Put the black beans in a big bowl. Next we will add all other ingredients one after the other.
3. First, add chopped avocado and tomato to the bowl.
4. Next, add finely chopped jalapeño and cilantro
5. Add chopped red bell pepper and scallions
6. Add lemon juice and salt as per your taste. You can add any other seasoning you like.
7. Mix everything well with a spoon.
And a nice bowl of delicious, colorful Black Bean Avocado Salad is ready to eat!
This goes well as a side dish for lunch or dinner. You can also have it as a main course.
Next in order is a simple side dish you can prepare with yogurt.
This can be also served for snacking.
Zucchini Raita (made of Yogurt)
Zucchini is rich in vitamin C. It is also high in potassium and manganese and acts as a powerful antioxidant to keep you healthy.
INGREDIENTS
½ cup shredded Zucchini
1 cup yogurt
2 tbsp chopped onions
½ tbsp salt
1 tbsp oil
¼ tbsp mustard seeds
1 tbsp black gram or black lentil (urad dal)
½ tbsp channa dal
3-4 curry leaves
1 green chili slit into 4 pieces
1 tbsp chopped cilantro
Note: All the ingridients that are linked are available in Amazon

PROCEDURE
Mix chopped zucchini, yogurt, onion and salt in a bowl. To this mixture prepare and add the seasoning as described below.
PREPARE SEASONING

1. Put the heater into medium to high and place a seasoning bowl
2. Add oil and mustard seeds to the seasoning bowl
3. Add channa dal to it
4. Add black grams (urad dal)
5. Add green chilies
6. Lightly stir them with a spoon. After a minute or so both the Urad dal and channa dal turns golden brown.
7. Switch the gas off and add curry leaves to the seasoning bowl.
8. Add the seasoning to the mixture of zucchini and yogurt.

9. Finally, add coriander leaves to the mix.
10.    Mix everything  well together
Now the Zucchini Raita is ready to serve with any diabetic friendly flatbread.
Let's now check out a plant based diabetes friendly flatbread which can be served for lunch or dinner.
Oats Flatbread (most popular plant based recipes for diabetes)
INGREDIENTS
1½ cups of oats
1 cup of water
¾ Teaspoon salt
2 tablespoon oil
10 by 10-inch square wax paper
PROCEDURE

1. Boil the water on medium heat.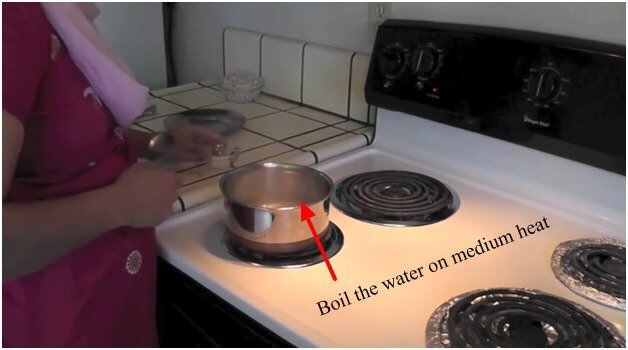 2. Once it starts boiling, add salt and oats and mix well.
3. Close the lid and reduce the heat to a very low temperature. Let it cook for 5 minutes.
4. After 5 minutes, turn off the stove and let it cool for a while, so that we will be able to make a dough out of it.

5. Once it has cooled down, knead this dough for few seconds and make it into 3 tennis size balls.
6. Now, heat the skillet on medium-high heat.
7. While the skillet is getting heated, take a teaspoon of oil and grease the wax paper.
8. Place the oats ball in the center and press it into round flat flatbread's (or tortillas) around 6 inches, using your palm.
Tip: Dip your hand in the water so that it will not stick to your hand while doing flatbread.

9. Transfer the flatbread to your hand, and place it on the hot skillet.
10. Brush it with little oil it and let it cook for 3 to 4 min on one side.
11. Once it has turned a golden color, flip the flatbread and let the other side get golden brown as well.
Now Your oats flatbread is ready. Repeat the above procedure for other flatbreads.
Serve the Flatbread's hot, with raita, any vegetable dish or any chutney, Enjoy!
Finally, here's a hot plant based recipes for diabetes that can be prepared in just a few minutes.
Millet Beverage
INGREDIENTS
1 1/2 tablespoon Millet or Ragi flour
8 oz water
salt to taste
Little Ghee (clarified butter)
PROCEDURE

1. Add water in a pan and allow it to boil.
2. Mix all the ingredients one by one. First, add Ragi Flour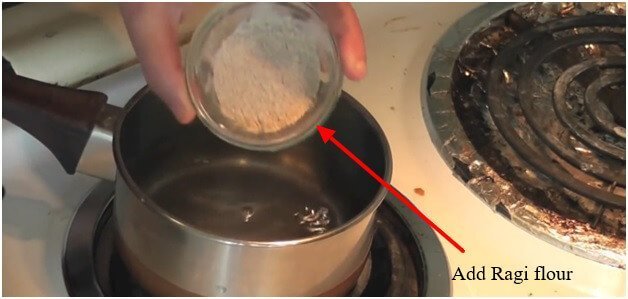 3. Mix the ragi flour well with water so that no lump is formed.
4. Once it is mixed well, turn on the heat to medium-high, and add the salt
5. Add a little bit of ghee to it. Ghee helps to absorb the nutrients from the millet.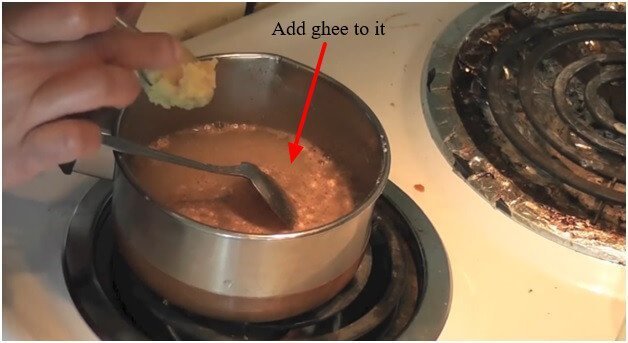 6. Boil the mix. Once it starts to boil the consistency will change and it will be a little bit thicker.
After 5 mins of boiling, you will get this texture.
7. Stir continuously on medium heat for about 5 to 8 minutes.
8. It takes approximately 10 mins to prepare the drink. And your plant based hot beverage is ready.
Drink Ragi Ambali or Millet beverage hot or warm. Drinking hot or warm will aid in the digestion of Ragi.
You can also add buttermilk to it and drink.
Plant-based diabetic recipes need not be boring. If you try out these recipes let me know about it through comments below.