25 AIP Breakfast Recipes That Are Not Bland or Boring
Just what can you eat when on an Autoimmune Protocol (AIP) Diet? Such a struggle to anyone who are already suffering from an autoimmune disorder. Think about eliminating all grains, nuts and seeds, coffee, chocolates, easy-to-get processed foods, and even eggs! Looking at the bright side, however, there are still quick and easy options to fuel the body as it pushes for daybreak.
To get you started, here is a collection of AIP breakfast recipes that taste real good you'll forget they're part of a highly restrictive diet. Use the Table of Content on the right side to jump to the recipe of your choice.
AIP Breakfast Pancake Recipe

You would not dare to mess around pancakes. Apart from ease of preparation, it also makes the meal more exciting and filling. One can even prepare a huge batch to fire up the whole week to save time.
Banana Pancakes
Source: thedairyalliance.com
Like avocado is to keto, bananas are widely popular to the AIP diet. If you're looking to add that slight sweet taste to your pancake, this banana-based idea is definitely a delight. Check out the full recipe
here
.
Blueberry Pancakes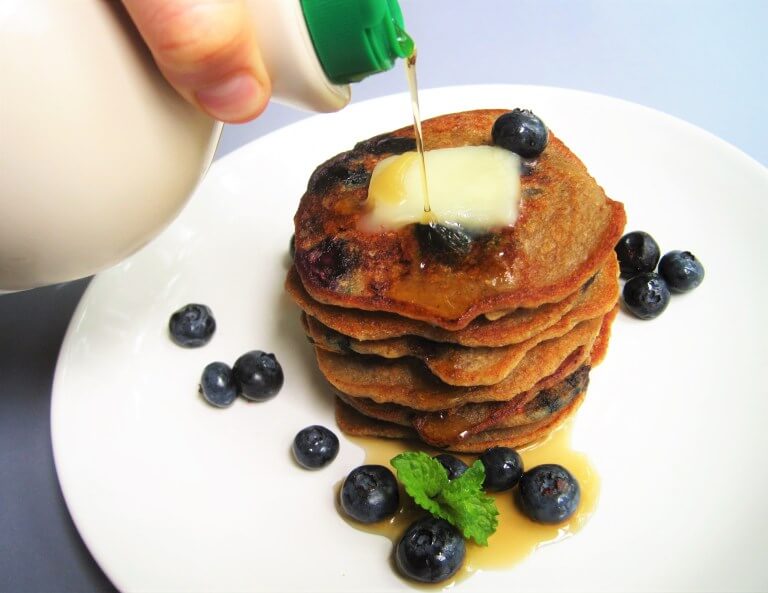 Source: flashfictionkitchen.com
This yummy recipe doesn't call for nutty flours or eggs making it perfect for the AIP diet. Add to that the potent antioxidants in berries and you got a hefty breakfast pancake to fire up your taste buds. See full recipe
here
.
Cassava Pancakes
Source: thrivingonpaleo.com
If you've never tried cassava flour before, this is a good start. Be reminded though at it cook slower and requires a little more attention than the usual ones. Consistency of the batter will also depend largely on the cassava flour being used. See recipe
here
.
Egg-Free Pancakes
Source: thecastawaykitchen.com
You don't really need eggs to make pancakes fluffy. This pancake recipe's secrete: apple cider vinegar and baking soda. With a touch of cinnamon, you got one exciting breakfast to look forward without the guilt. See recipe
here
.
Two-Way Coconut Flour Pancakes
Source: cottercrunch.com
Not just AIP friendly, this recipe is also gluten-free, dairy-free and oh-so-delicious you'll forget it's just an easy-breezy pancake breakfast. Grain-free coconut flour can be a tad bland. This recipe
here
calls for natural sweetness with the addition of bananas. Awesomeness!
AIP Breakfast Smoothie Recipe

Smoothies or shakes, call them whatever you like, but these blended concoctions come undisputed in terms of taste and nutrients. Not all smoothies are acceptable in the AIP diet protocol though. Here are the ones worth a taste.
Strawberry-Banana Smoothie
Source: netdna-ssl.com
Don't like 'em green? Try the sweet concoction of strawberry and banana mixed just right. The secret: MCT oil. Here's a recipe
here
to give your breakfast a lift.
Avocado – Green Smoothie
Source: coeurcorpstete.fr
Green doesn't necessarily mean bitter and blah, too. This super-filling and delicious smoothie is a great way to add much-needed greens to your diet. Check out full recipe
here
.
Coco-Berry Smoothie
Source: holisticwellness.ca
Concocted by one with autoimmune hashimotos, this coco-berry smoothie is designed for healing– and to satiate sweet cravings without the guilt. Check out the full recipe
here
.
Collagen – Berry – Green Medley
Source: wpengine.netdna-ssl.com
This one calls for that perfect balance in one's blood sugar. Smoothies are notorious for their sweetness (or lack of it!) and this recipe
here
calls for the perfect combination of collagen powder and coconut concentrate with berries for sweetness and greens for added kick.
Green Smoothie Bowl
Source: asquirrelinthekitchen.com
A smoothie that's more fitting to a bowl. How unique is that! Fresh, appetizing and healthy, this green smoothie bowl comes with all the goodness of fruits and greens to ramp up one's healing.
Here
's how to make this a staple in your breakfast menu.
AIP Breakfast Muffin Recipe

No need to cheat if you want to eat cake for breakfast. Grab any of these AIP breakfast muffins recipes to start the day with a smile.
Banana AIP Muffins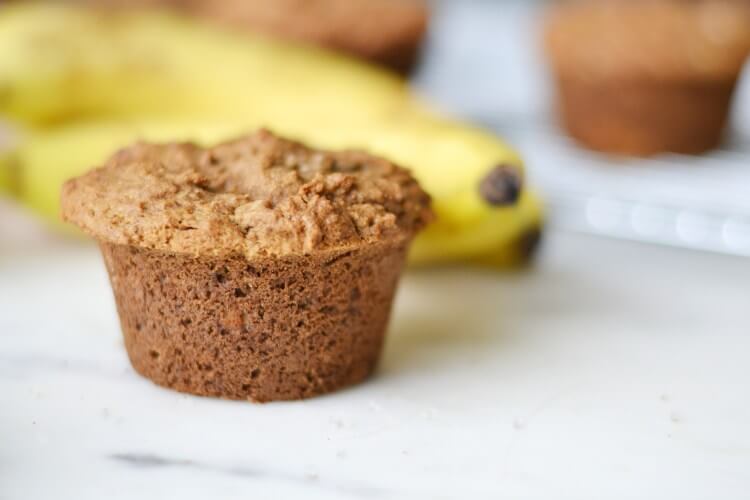 Source: lichenpaleolovingaip.com
Think you can't go through the day without eggs, bacon, grains and the usual? Let this Banana Muffins recipe
here
be your saving grace. Delicious and easy to make, it's also loaded with energy to fire up your day.
Egg-Free Bacon Herb Muffins
Source: squarespace.com
No eggs for protein? Will this egg-free bacon herb muffins recipe is loaded with that without the guilt. Protein-packed, it can help fuel one's activities throughout the day. Cook them in a large batch, freeze and reheat. Easy as a breeze for breakfast or even lunch and dinner. See recipe
here
.
Apple- Cinnamon Breakfast Muffins
Source: eatbeautiful.net
Want something new and delicious while packed with needed vitamins and minerals? This egg-free breakfast muffins
recipe
is to die for! It's also dairy-free and super-low in carbs.
English Muffin AIP
Source: foodbymars.com
Want something quick and easy without the risk of flare ups? This slightly tweaked English muffins recipe
here
is concocted with AIP in mind. It's crispy on the outside and chewy on the inside. Perfection!
Pumpkin Spice Muffins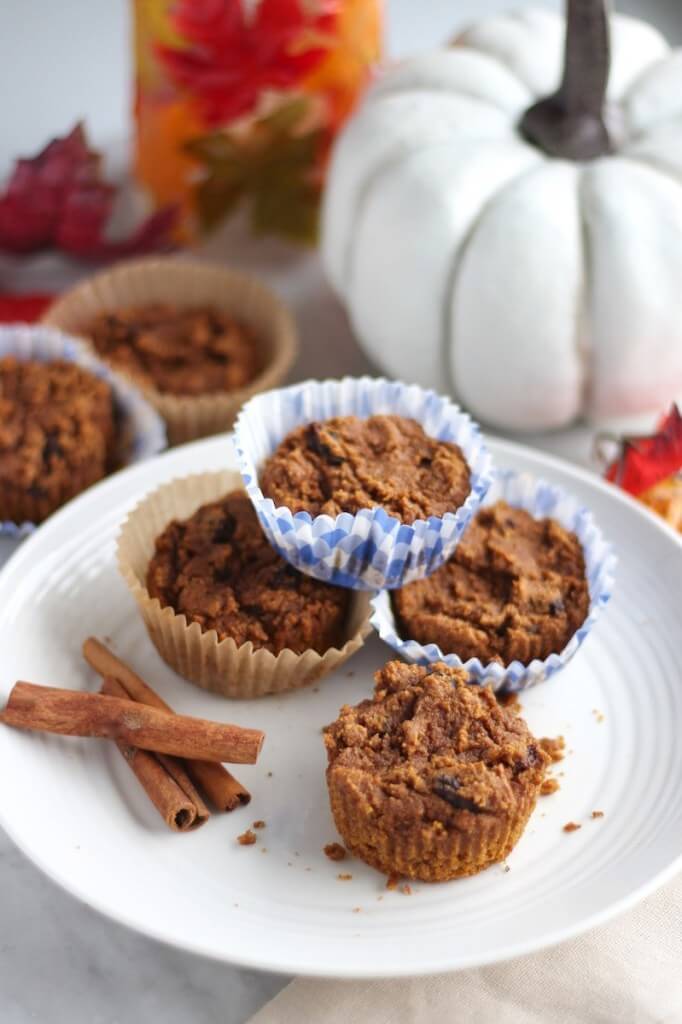 Source: fedandfulfilled.com
This one's perfect for fall and be prepared to get hooked! Instead of the usual Paleo-friendly flour, this tigernut flour is a divine intervention.Perfect baked goodness to jumpstart a busy day. Check full recipe
here
.
Breakfast Porridge Recipe

An almost staple breakfast recipe in many Asian households, there's a reason why the West refers to breakfast porridge as food of the old gods. No oil. No eggs. No sugar or salt. With just a few tweaks, porridge for breakfast may just be your saving grace.
Pumpkin Spice Coconut Porridge
Source: wholefully.b-cdn.net
Let your palate taste the slight sweetness of this fall breakfast favorite. A mashed banana with a drizzle of maple syrup is all it needs to fire up your taste buds. Check it out
here
.
Healing Insta-Pot Porridge
Source: cottercrunch.com
No bone-breaking mixing or stirring. No long waits. Nothing but delicious goodness– all in an Insta-Pot. Check how to make it
here
.
Apple Cinnamon Breakfast Porridge
Source: eatbeautiful.net
Nut and seed -free. Dairy-free. Grain-free. Sugar-free. Egg-free. This one may look like a breakfast porridge straight from NASA's menu, but you'll be shocked how delicious it is! See the secret to this recipe
here
.
Warm Porridge + Lemon&Berry
Source: wpengine.netdna-ssl.com
Perfect for fall and winter, this warm porridge is totally divine for breakfast. Add a dash of lemon and berry, and you have a generous serving that will keep your body motor running smoothly. See recipe
here
.
Apple Pie Porridge
Source: gracefulabandon.com
This porridge works both ways. Some days, it can be breakfast for AIP gods. Other days, as dessert to while the cravings away. See how it will work on your end with this recipe
here
.
AIP Breakfast Casserole Recipe

AIP casserole recipes give any breakfast menus one advantage – time. Simple prep in batch, freeze, heat and serve. Great for busybodies. Check these recipes out.
Chicken Breakfast Casserol
Source: netdna-ssl.com
No chicken restrictions? Then, this AIP chicken breakfast casserole is perfect for those hectic Mondays when you want something filling to fire up your day. Check out this protein-packed recipe
here
.
Egg-Free Breakfast Casserole
Source: fedandfulfilled.com
Spaghetti squash as egg replacement? Who would have thought it's going to be a lot tastier! This
recipe
gets a kick from all those veggies, herbs and spices. This is also a great way to use leftover meat.
Make-Ahead Breakfast Casserole
Source: theunskilledcavewoman.com
Want that perfect balance in your AIP breakfast? This make-ahead recipe
here
will definitely give you enough reason to jump out of bed and kickstart your day early.
Pumpkin Breakfast Bake
Source: wp.com
Another fall-perfect breakfast idea, this one's a winner for keeping those dreaded coldness at bay. It's a tad sweeter for a casserole, but definitely healthier. Check out the recipe
here
.
Cranberry Sausage Breakfast Casserole
Source: aipsisterhood.com
This one is a favorite special occasion breakfast recipe shared by many. It's particularly popular for post- Christmas and New Year when everyone's just have had enough with the usual sinful feast. Check it out
here
.
These AIP breakfast recipes are just ideas to kickstart your search. To prevent any flare-ups, do remember to double check all ingredients listed on each recipe. Have fun!