Are you missing pancakes in your AIP diet? Try this banana pancake recipe without eggs. You will not feel much difference.
AIP Banana Pancake Recipe Without Eggs
PREP TIME :15-20 mins
Easy
SERVES : 2-3
Banana, maple syrup, coconut milk, avocado oil, gelatin maple syrup makes an excellent AIP Banana Pancake Recipe Without Eggs.
Wet Ingredients
1 cup of coconut milk
4 tsp of avocado oil
2 tablespoons gelatine
2 tbsp cold water
4 tbsp boiling hot water
Dry Ingredients
½ cup coconut flour
½ cup tapioca starch
¼ tsp salt
2 tsp Paleo baking powder
Other Ingredients
Half banana
1-2 tbsp maple syrup
Procedure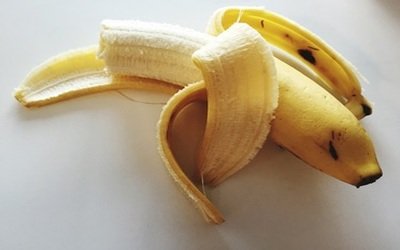 If you are on AIP diet (Paleo Auto-Immune Protocol) and craving for banana pancake but wondering how to make it without eggs, this recipe is just what you need.
So without wasting time, let's start off with the wet ingredients.
For wet ingredients you will need one cup of coconut milk, four teaspoons of oil of your choice, in this case, I've used avocado oil. You can also use coconut oil. 2 tablespoons of gelatin and 2 tablespoons of cold water. You will also use 2 tbsp of boiling hot water. It will be used to make our egg substitute.
For the dry ingredients, we will use half a cup of coconut flour, half a cup of tapioca starch, 2 teaspoons of baking powder (make sure it's Paleo baking powder so that it does not have starch) and a quarter teaspoon of salt.
We will also use half of a banana. If you cannot use banana you can substitute with another 2 tablespoons of gelatin or Apple puree or a pumpkin puree.
Start off with the dry ingredients i.e. half cup coconut flour, tapioca starch, salt, and baking soda.
Step 1
Mix all the dry ingredients well and put the mix aside.
Step 2
In a separate bowl add cold water with the gelatin and mix it well. Then add four tablespoons of boiling water in the bowl and mix it further.
Step 3
Keep mixing fast until it is nice and frothy.
Step 4
Put this mixture in the blender and blend along with other wet ingredients and banana.
Step 5
Gradually add your dry ingredients mix in the blender.
Step 6
Heat the pan. Add a little bit of avocado oil.
Step 7
Put a ladle of the blended mix in the pan and fry them on both sides by flipping gently.
Step 8
Once done, put the pancakes on a glass plate and let them fully cool before you eat so that you get the right texture.
Step 9
Add 1 or 2 teaspoons of maple syrup on top and enjoy your AIP banana pancake without eggs!
Tip:
You have to fry the pancakes a little more than you do normally else they may tend to be under-cooked.
You can freeze these pancakes with a paper in between them.
I don't want to use banana for the AIP pancake. What should I use instead?

If you don't want to use banana, you can replace tapioca starch with cassava flour which has more dietary fiber and will help to hold the pancake together.
What is the difference between tapioca flour and cassava flour?

Though tapioca flour and cassava flour are used interchangeably at times, they are not the same. The difference is in the process they are manufactured. Tapioca flour is the starch extracted from cassava root after washing, pulping and evaporating the starchy liquid.
Cassava flour is made from the whole root by simply peeling, drying and grounding it. As a result, the cassava flour has more dietary fiber than tapioca flour – and allows me to make even flat bread or tortillas, which is not possible with tapioca flour. Cassava flour can be replaced with whole wheat flour in a ratio of 1:1
Can I use a substitute for gelatin in this recipe?

If you are strictly not on AIP you can try using flaxseeds in place of gelatin.