23 Different Ways To Cook Whole Chicken (With Pictures)
Stew, grilled, roasted, or fried – only a handful dishes are as adored as the healthy chicken. Though one can't go wrong with just the basic preparation methods, there are just some recipes that can add more flair. To make this delicious bird stand out more in your kitchen catalog, these whole chicken recipes here are definitely a treat.
Whole Chicken and Rice Recipe

What better way to enjoy chicken than by pairing it with rice! This Crock Pot Chicken and Rice recipe is simply irresistible! Juicy and scrumptious, slow-cooked to perfection with creamy rice. This is putting comfort food to a whole new level.

Whole Chicken Barbecue Recipe

This Whole Chicken Barbecue recipe is declared grill-worthy. Quick and easy, and only requires 5 ingredients. Check it out here.

Whole Chicken Curry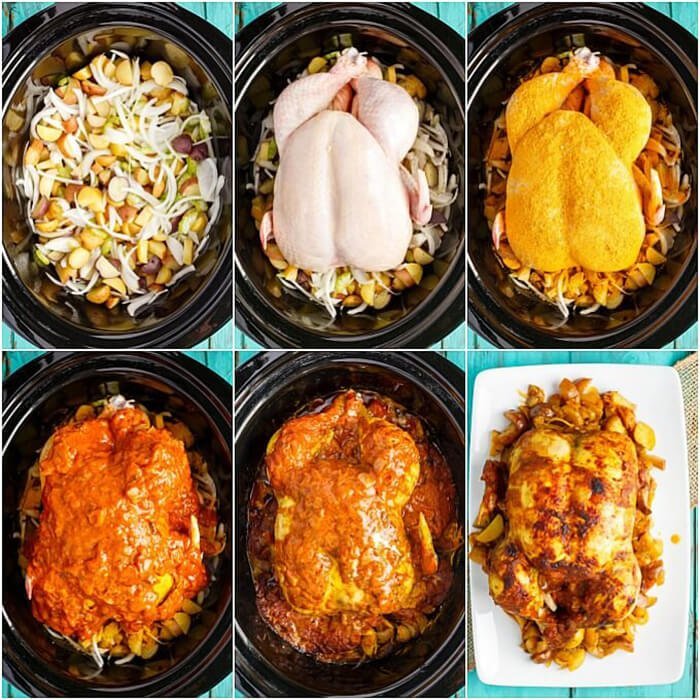 This heart healthy chicken meal is not your ordinary chicken recipe. Done with a slow cooker, it allows herbs and spices to seep to the bird's sinewy meat and bones. Scrumptious!

Whole Chicken Dutch Oven Recipe

This whole chicken dutch oven recipe is as unique as it can be. Baked in a cast iron pot, it makes the flavor dance around the chicken for that succulent treat. Check how to do it right here.

Whole Chicken Fry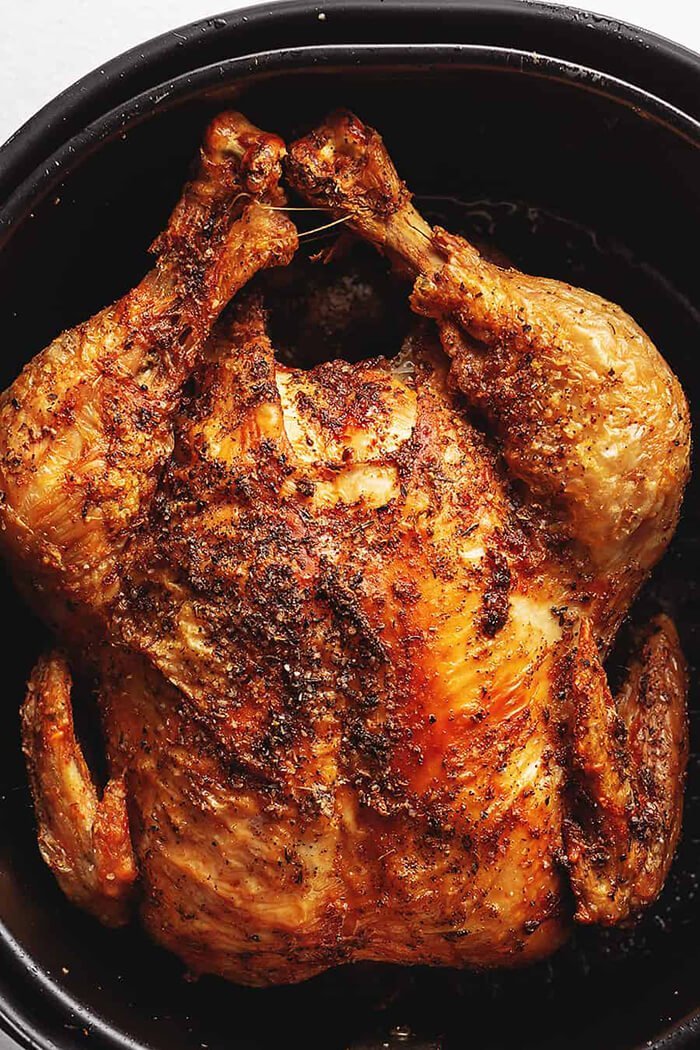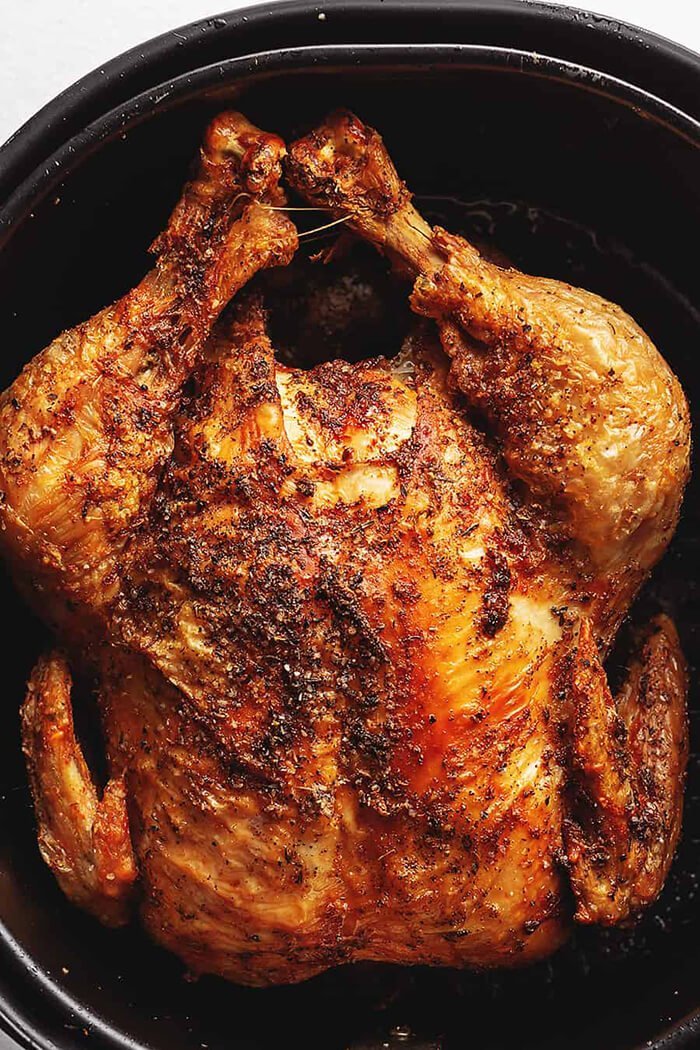 Give rotisserie chicken a kick with this Whole Chicken Fry recipe. Done in an air fryer, it makes the bird extra crispy on the outside and sooo juicy in the inside. Awesome!

Grilled Whole Chicken

Brined and rubbed with choice herbs and spices, this grilled whole chicken recipe is designed to tease the palate. Think savory lemon, garlic and rosemary seeping into its meat. Great for backyard family feast!

Whole Chicken Insta-Pot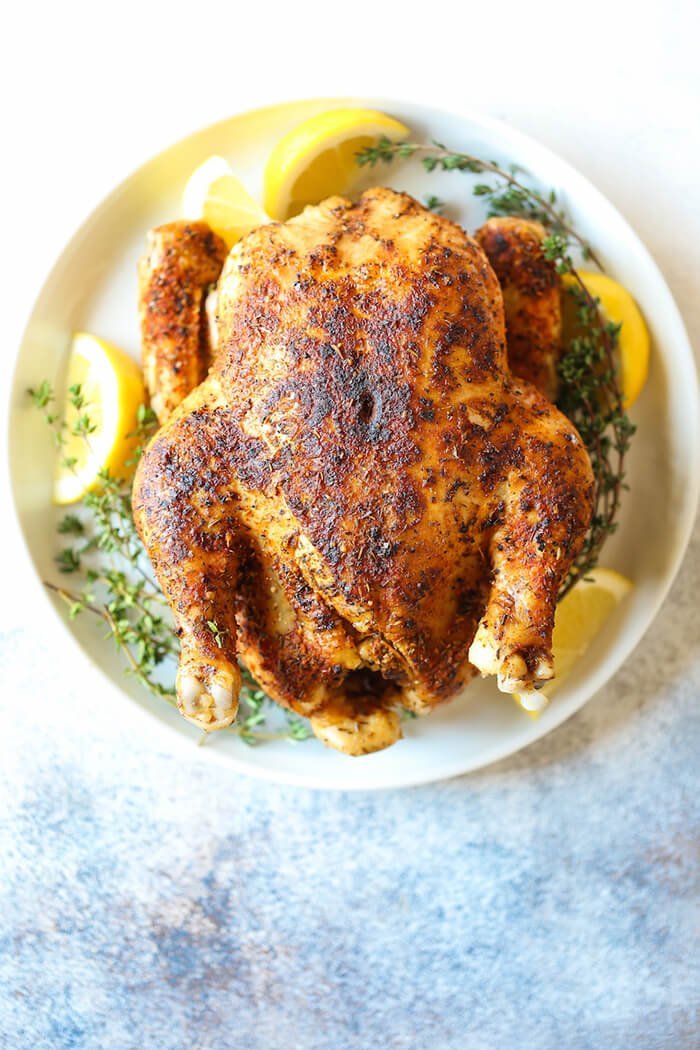 Whole rotisserie chicken in less than an hour? Enjoy tender juicy and oh so scrumptious whole chicken cooked in an insta-pot. Definitely puts the word "easy cooking" in a whole new light. Check out the recipe here.

Whole Chicken Jamaican Style

Chicken is a favorite meat by the Jamaicans. You can have it grilled, stewed or roasted. This recipe calls for a unique country-style roasting to deliver that succulent meal in no time.

Whole Chicken Keto Recipe

High fat but low in carbs? Fret not, this Whole Chicken Keto recipe is the most succulent meal you'll ever have. Slathered in herbed butter, it's packed with flavor and the good fat you need to rev up ketosis.

Whole Chicken Korean Recipe

Korean and ginseng– that's the meat of the matter on this whole ginseng chicken recipe! A popular stamina food in Korea, this soup can rev up your energy levels just when you need it. Perfect for winter, too!

Whole Chicken Lemon Recipe

Pan roasted chicken that's crispy on the outside and oozing with flavor inside. Oozing with savory goodness from fresh her and spices, you just can't get enough of the juiciness in its meat. See how to make your own here.

Whole Chicken Murgh Mussalam

Live like a royal with this lavish chicken dish. Marinated to perfection, this Whole Chicken Murgh Mussalam is then stuffed with choice spices as well as eggs. You heard that right– eggs! Check it out here.

Whole Chicken Roast Recipe

This tender and juicy whole chicken roast recipe is as good as it gets. Brushed with just the right amount of herbed lemon butter and garlic for that golden crispiness. Check out the recipe here.

Stuffed Whole Chicken with Spinach & Cheese

Make the dreaded spinach part of your family's meal. Kids will love this spinach and feta stuffed roast chicken. Definitely makes weekend dinner something to look forward to. See recipe here.

Stuffed Whole Chicken with Bacon

Chicken and bacon. Just the thought makes one drool with excitement. Perfect for Sunday family feast, this bacon-stuffed whole chicken recipe will definitely make everyone want more.

Stuffed Whole Chicken with Apple

Apple-stuffed whole chicken is everyone's comfort food in autumn. This recipe, however, calls for anytime of the year. Create your own juicy, flavorful stuffed chicken with this recipe here.

Stuffed Whole Chicken with Veggies

Eat healthier with this vegetable-stuffed whole chicken recipe. Think potatoes, carrots and onions slathered with butter, herbs and spices. You can also swap veggies on the list with anything that's in season. Check it out here.

Stuffed Whole Chicken with Potatoes

Forget baby potatoes, this whole chicken stuffed with mashed ones are definitely drool-worthy. Check out this one-pan recipe here.

Whole Chicken Tandoori

Imagine flavorful meat in every bite with that added kick from specially crafted tandoori spice. This whole chicken tandoori recipe comes with a gravy prepping technique for that complete enjoyment.

Whole Chicken and Potato Recipe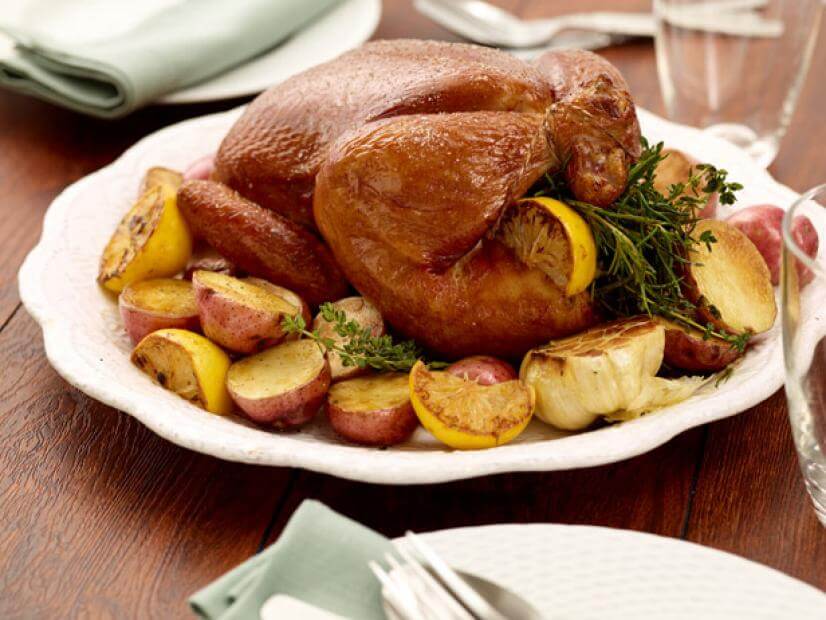 This whole chicken and potatoes recipe doesn't fade through time. Slathered with choice herbs and olive oil, it brings out the natural juiciness of the meat. Here's the recipe.

Baked Whole Chicken

Want crispy skin yet meat that's juicy and oozing with savory goodness? This baked whole chicken recipe is definitely worth a try.

Slow Cooker Whole Chicken Recipe

Think: whole chicken tenderized in a slow cooker with flavorful drippings seeping into its bones. Add vegetables as well as choice herbs and spices, and you have one rotisserie chicken recipe for the food goods.
Whole Chicken Biryani Recipe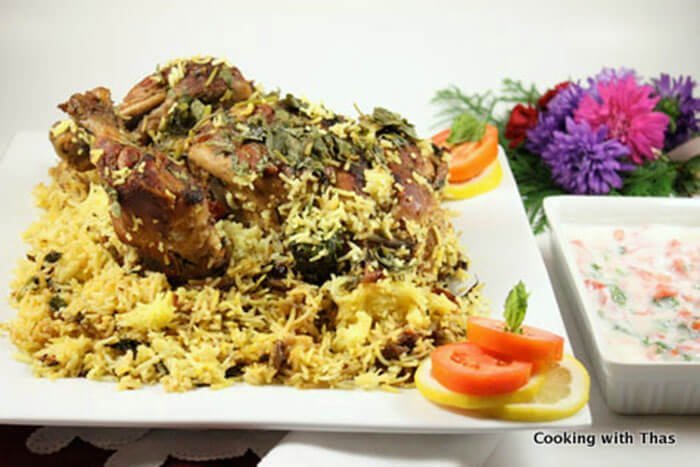 Whether kacchi biryani or pakki biryani, whole chicken biryani is one flavorful dish worth the preparation. This dish calls for a melange of choice herbs and spices to give more texture and flavor to the sinewy meat. Check it out here.
Got more ways to cook whole chicken? Share it with us.